01 - Presentation of the Raspberry Pi

The Raspberry Pi is a microcomputer-based ARM processor.

The size of a credit card, it allows running multiple Linux OS (including Debian) and other compatible systems.
It is supplied bare (single mother card, without housing, power supply, keyboard, mouse and screen) with the aim to reduce costs and allow the use of recycled materials.

However it is sufficiently open and powerful (ARM 700 MHz, 512 MB RAM) to allow a wide range of uses.
In particular, the decoding of flows Blu-ray full HD (1080p), program execution and recent games.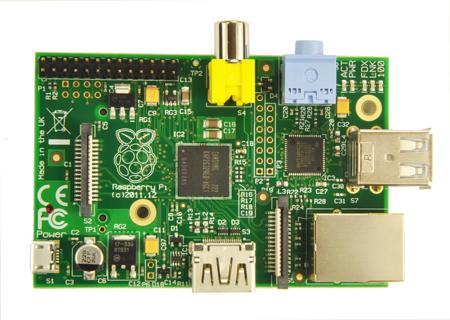 Features


SoC Broadcom BCM2835 (CPU, GPU, DSP, and SDRAM)
CPU : 700 MHz ARM1176JZF-S core (ARM11 family)
GPU : Broadcom VideoCore IV, OpenGL ES 2.0, 1080p30 h.264/MPEG-4 AVC high-profile decoder
Memory (SDRAM) : 512 Megabytes (MiB)
Video outputs : Composite RCA, HDMI
Audio outputs : 3.5 mm jack, HDMI
Onboard storage : SD, MMC, SDIO card slot
10/100 Ethernet RJ45 onboard network
Storage via SD/ MMC/ SDIO card slot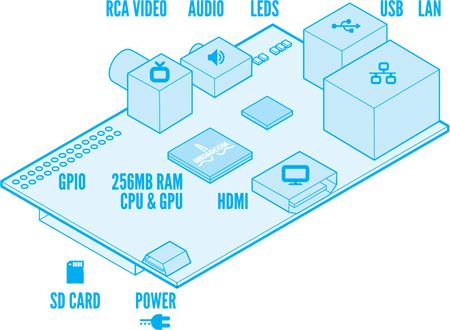 USEFUL LINK

Website : http://www.raspberrypi.org/