NFC Tools - iOS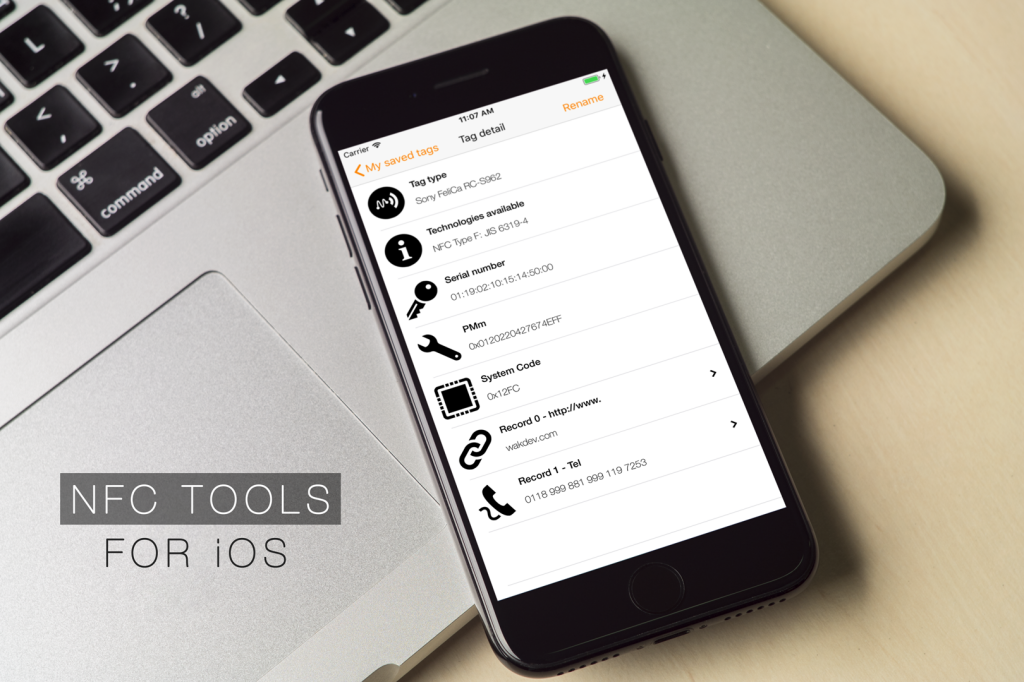 NFC Tools for iOS
To read your NFC tags with your iPhone.

+ 50 000 downloads
Simple and intuitive, NFC Tools is an app that allows you to read your NFC tags, NFC cards, and other compatible RFID chips.

By passing your device near an NFC chip, you can read the data it contains and interact with the content.
Show a contact, open a url, a phone number or a geolocation, take advantage of all the possibilities offered by the NFC.

The app also allows you to save the contents of your chip for later access.

NFC Tools has been tested with the following NFC tags:
- NTAG 203, 210, 212, 213, 215, 216
- MIFARE Classic
- Ultralight, Ultralight C
- Topaz 512
- DesFire
- FeliCa
- ICode

If you encounter any problem, don't hesitate to contact me.