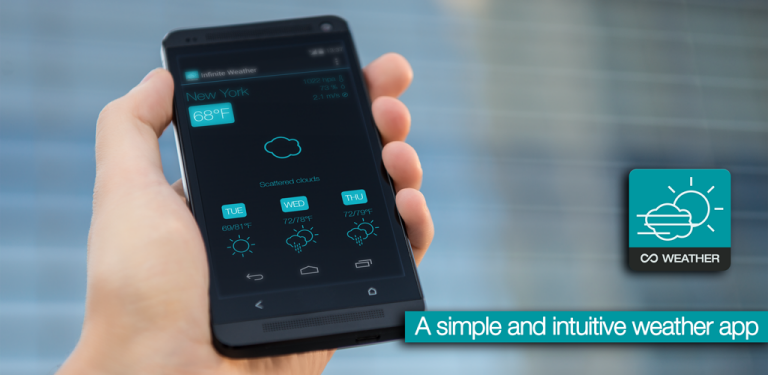 Information
Infinite Weather
+ 3000 downloads
Description
Infinite Weather is a simple and intuitive weather app. You can know the weather in your city.

With Infinite Weather, no need to leave your home to see the weather.
The Weather app lets you know directly if the weather is fine today and the minimum and maximum temperatures for the next three days.

With a very simple and user-friendly user interface, Infinite Weather goes to the essential weather information.

Temperatures can be displayed in degrees Celsius or degrees Fahrenheit.

Notes:
- Weather information is retrieved from a reliable source.
- Weather data is very compact to minimize communications on your data plan.
- If you encounter any problem, do not hesitate to contact me.