Start by installing NFC Tools so you can write to your NFC chip.
Once installed, open the NFC Tools app:
1 - Go to "Write" then click on "Add a recording".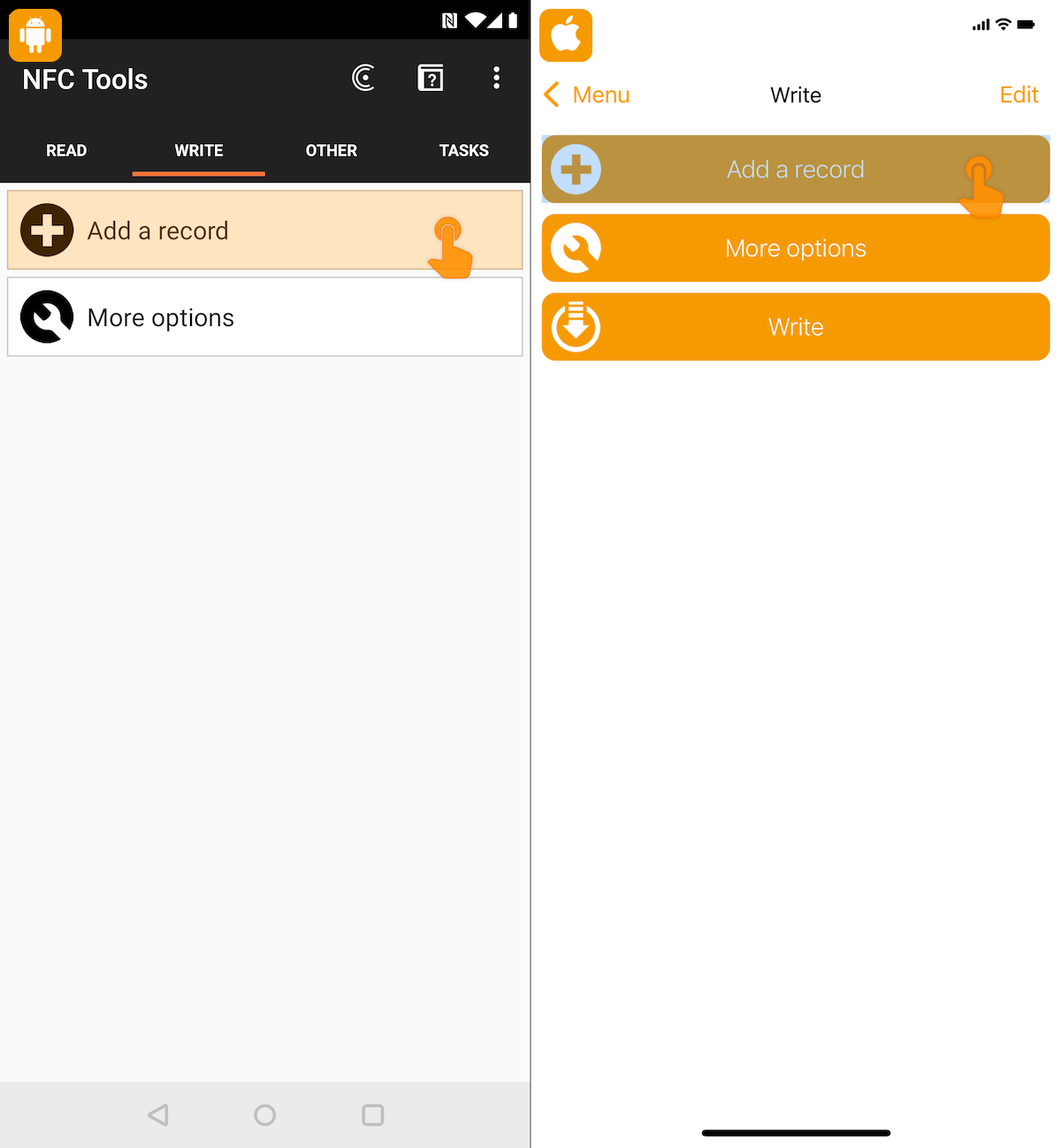 2 - Click on "URL / URI".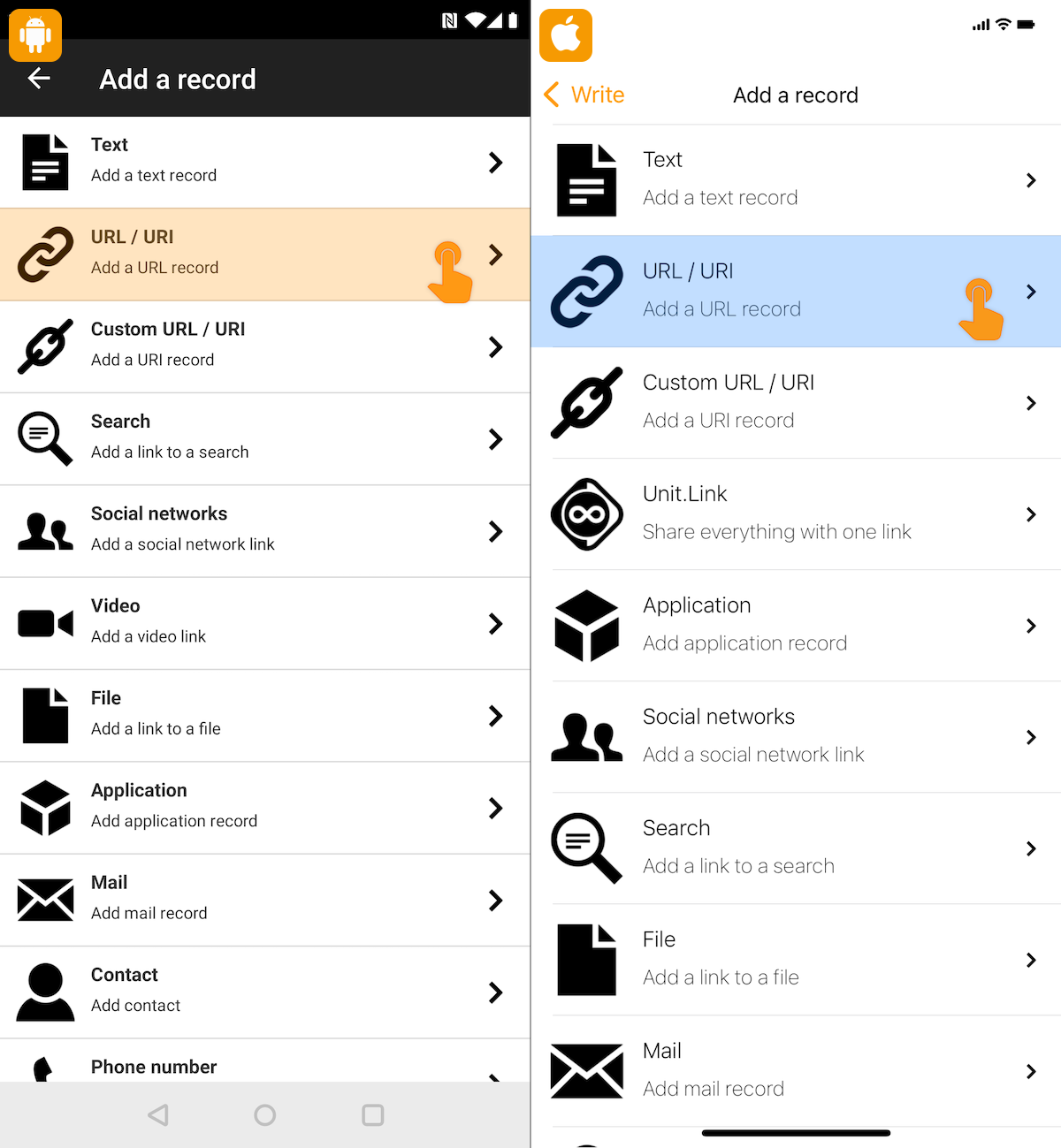 3 - Enter your URL then click on "Validate".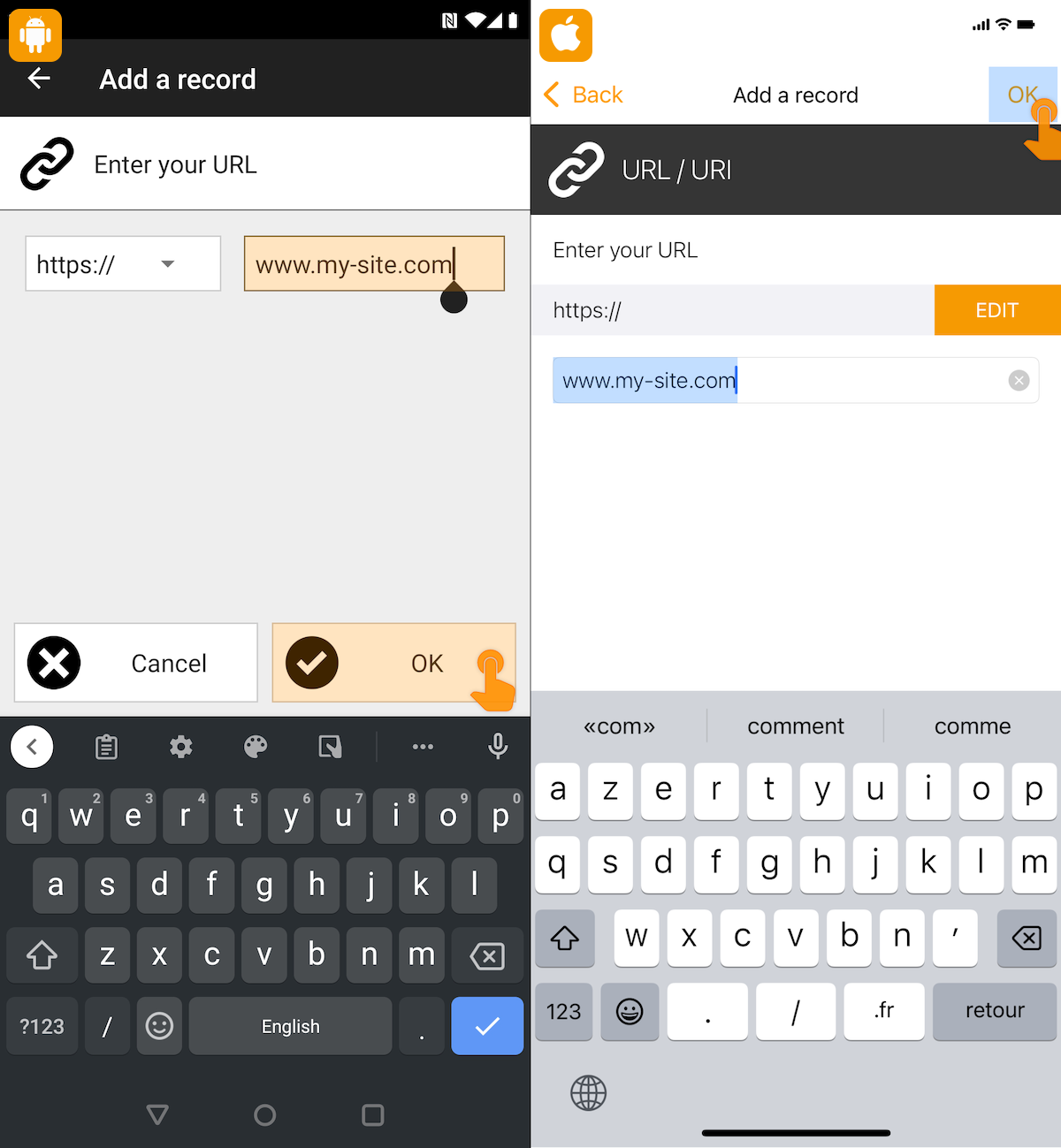 4 - Click on "Write / X Bytes".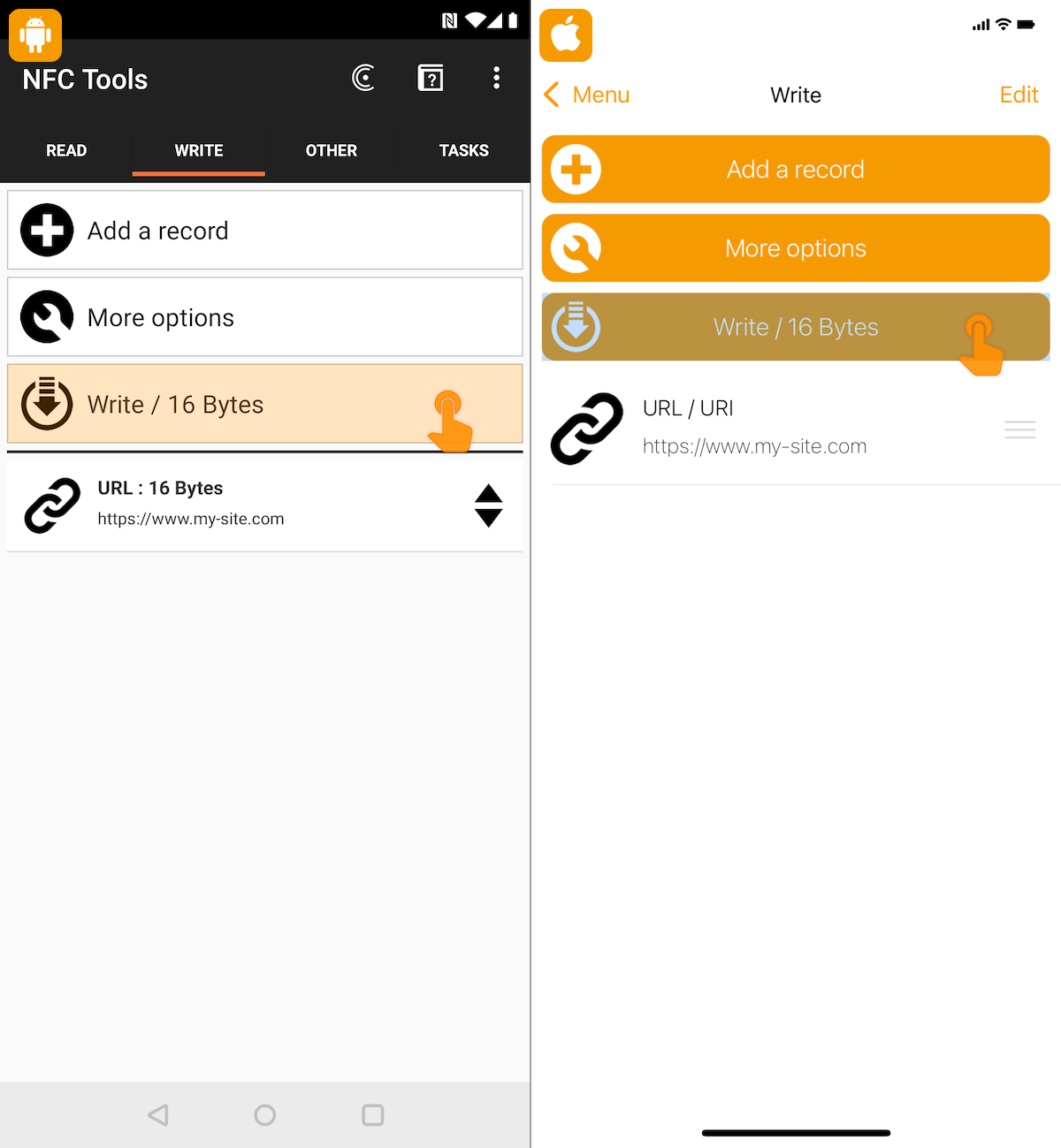 5 - Bring your NFC chip close to your smartphone and wait for the writing to be completed.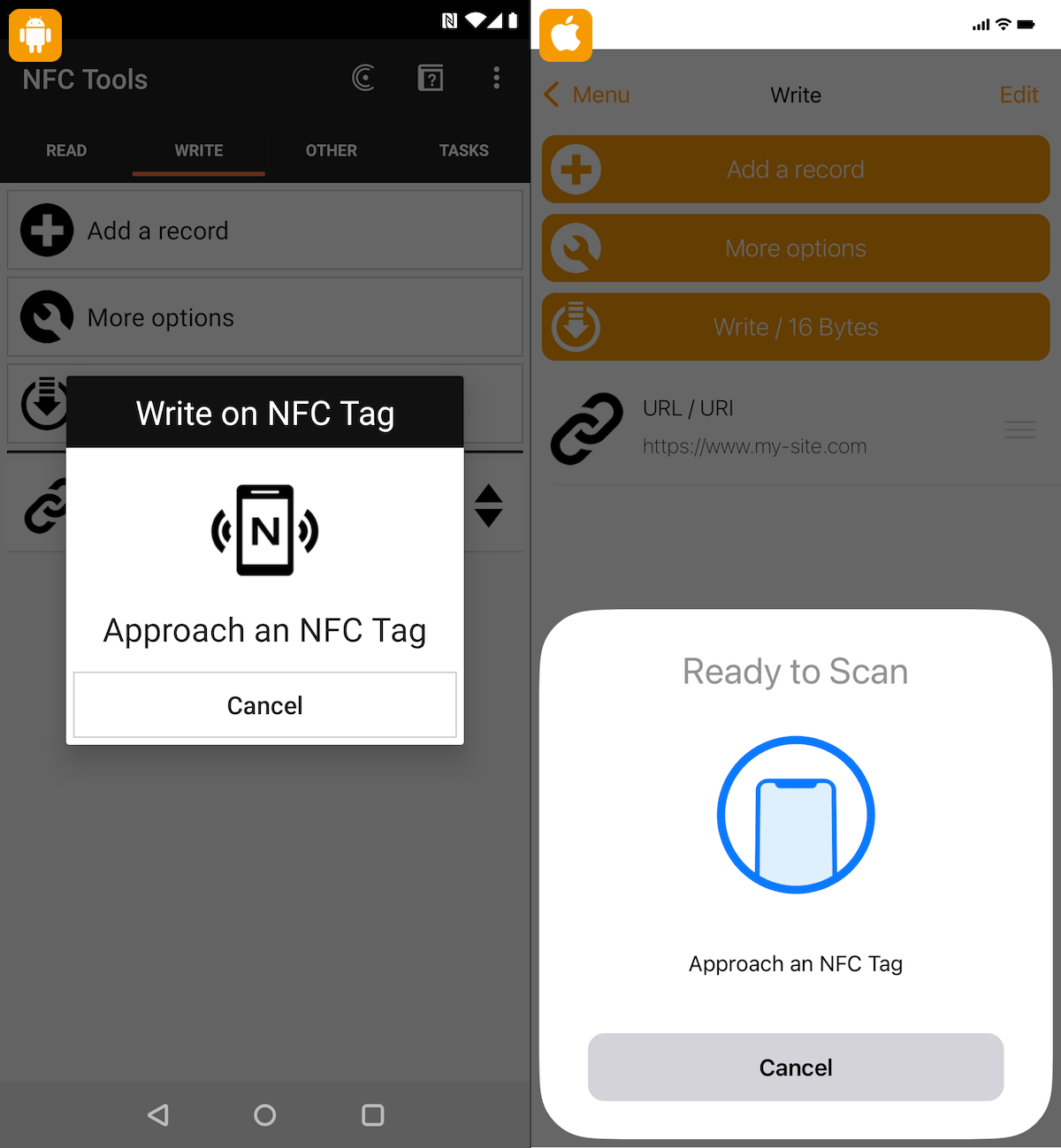 Your URL is now written in your NFC chip.